How to book rehearsal space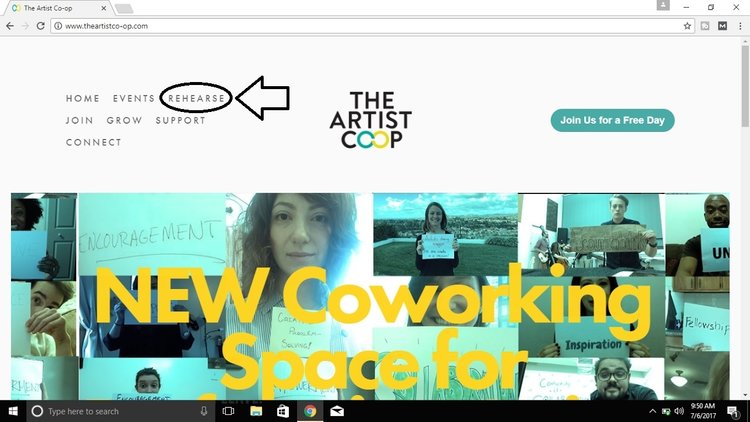 Check out our 2 beautiful rehearsal studios
Choose when you'd like to come into the Co-op
STEP 4 - SELECT YOUR START TIME
Your start time is when you'd like to begin rehearsal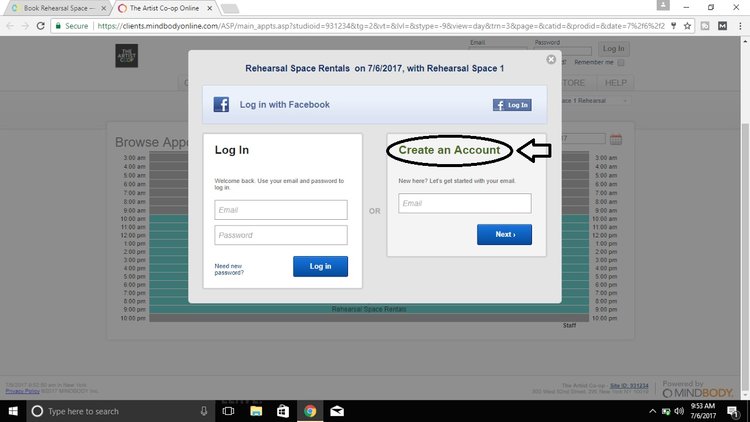 STEP 5 - CREATE AN ACCOUNT
It's easy peasy! (pinky promise) You can even login with Facebook.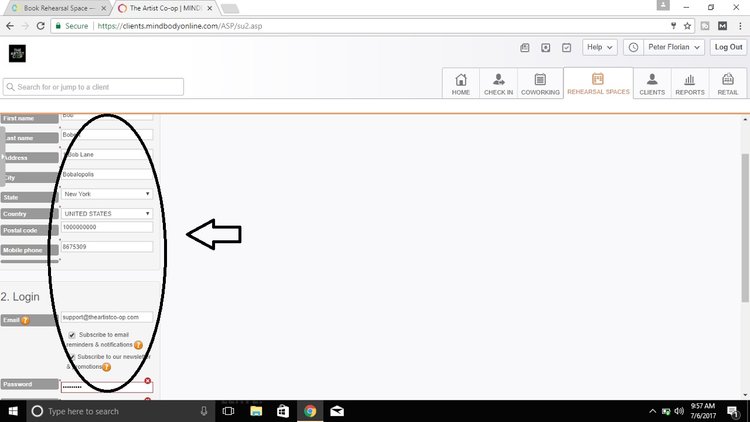 Just your basic information input. Once you've made an account, all you'll have to do for future bookings is login.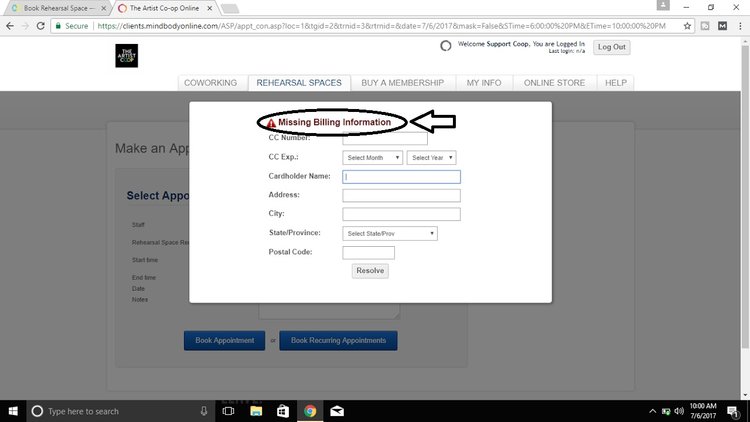 STEP 7 - ADD YOUR BILLING
We take all kinds of payments, cash, checks and credit cards, BUT we need a credit card on file for our cancellation policy (just in case).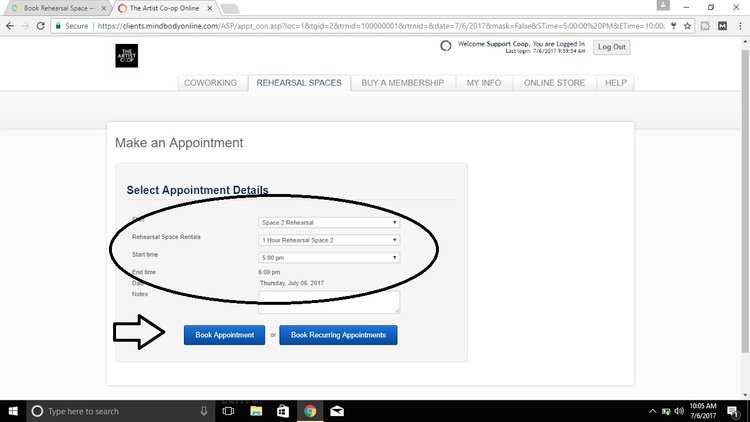 Make sure all the rehearsal details look good and book it! You also have the option to make a reoccuring booking. (Fancy)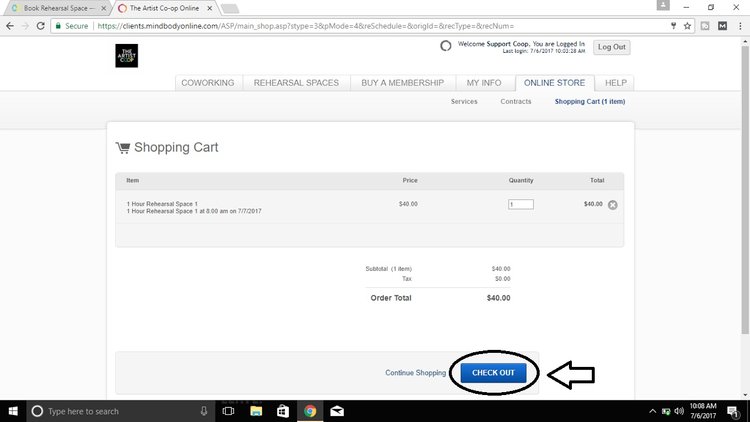 Last step, click check out. It's that simple.